Coffeed is the new embedded telemetry solution for Gaggia & Necta fully-automatic machines.
Smart management of the entire machine estate is possible thanks to the real time data synchronization, which checks machines performance & status, cleaning cycles frequency, in-cup quality consistency and ingredients consumption.

Real time remote control
Real time remote control of whole machine estate.

Monitoring
Accurate, constant monitoring of ingredients consumption.

Fewer technical interventions
Fewer technical interventions thanks to programmed cleaning cycles & preventive maintenance.

Prompt resolution
Prompt resolution of machine breakdowns.
Management of information
Management of information related to boiler temperature, pressure and brewing time to ensure only drinks of the highest quality are dispensed.

Reduction of TCO
Reduction Total Cost of Ownership and higher profit margins.
Compatibility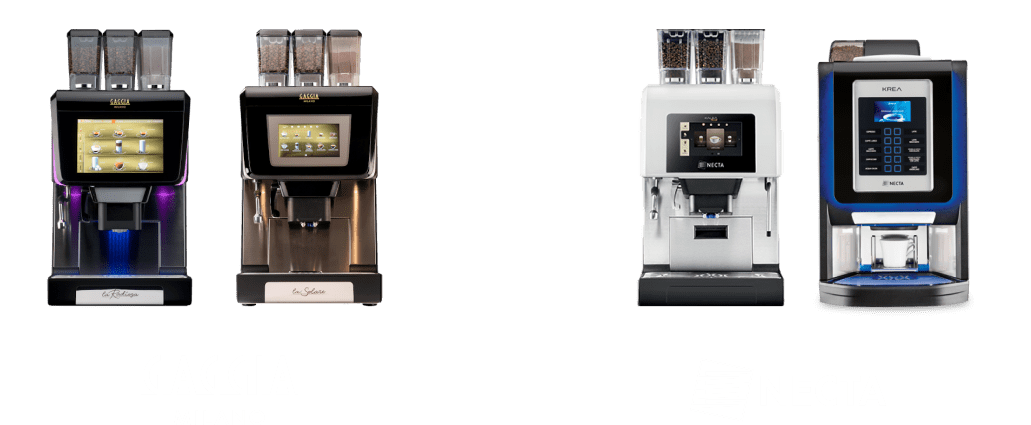 GLOBAL MANAGEMENT SYSTEM
AmiClo
AmiClo software full package is composed by Digital Signage (DS) and Content Management (CM). DS allows to push playlists and manage screensaver for machines equipped with touchscreens. CM gives the possibility to remotely download software, change User Interface and modify recipe parameters.
Discover AmiClo