Communication made easy.
Televend Newis Edition is the telemetry system used by operators to monitor and manage their vending business. Thanks to this system it is possible to make statistical analysis about sales, events and locations of machines. Customers can remotely push new prices on payment systems and machines.

Centralized Control
The key benefit of Televend is the centralized control of your business from one place – web application.

Real Time Management
Manage and monitor your vending machines, track sales statistics, organize maintenance, service – all in real time.

Optimized maintance
Always know which machines need to be maintained and refilled. Save fuel and time by optimizing the maintenance route.

Sales report
Sales information is automatically generated in real time on the Televend web application. You can filter sales reports by regions, location type (such as business buildings), or even by individual machines.

Mobile App
Different mobile application for different users: fillers, services and technicians.
Televend integration inside machines.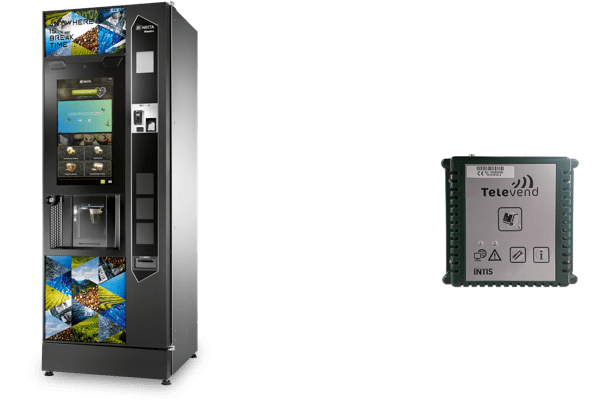 GLOBAL MANAGEMENT SYSTEM
AmiClo
AmiClo software full package is composed by Digital Signage (DS) and Content Management (CM). DS allows to push playlists and manage screensaver for machines equipped with touchscreens. CM gives the possibility to remotely download software, change User Interface and modify recipe parameters.
Discover AmiClo